The Spider is a specialized remote-controlled self-propelled mower designed for the maintenance of challenging terrain, such as steep slopes, embankments, roadsides, and
hillsides. It offers several advantages over traditional methods of maintenance, such as using teams of brush-cutter operators or tractor-powered reach mowers. Here are some key features and benefits of the Spider Mower:
Remote Control: The Spider Mower can be operated remotely, which means it can access and work in areas that may be hazardous or difficult for human operators to reach. This makes it suitable for steep slopes and other challenging terrains.
Versatile Cutting: While it is referred to as a mower, it functions more like a remote-control slasher. It is capable of cutting through various types of vegetation, including waist-high growth, thick and wet kikuyu grass, weeds, and small shrubs and plants. This versatility makes it suitable for a wide range of vegetation control tasks.
Steep Slope Capability: The Spider Mower is equipped with four-wheel drive lugged tires that allow it to tackle slopes with inclinations of up to 40 degrees. Additionally, there is an optional winch system that extends its capability to handle even steeper slopes, up to 55 degrees.
Reduced Labor Costs: By automating the mowing and maintenance process, the Spider Mower can significantly reduce the need for manual labor. This can lead to cost savings for organizations and municipalities that need to maintain challenging terrain.
Precision and Safety: Remote control operation ensures precise and controlled cutting, reducing the risk of accidents or damage to the mower. It also minimizes the exposure of human operators to potentially dangerous situations.
Environmental Considerations: The Spider Mower can contribute to more environmentally friendly maintenance practices by reducing the need for chemical treatments or excessive mowing, which can have negative environmental impacts.
Efficiency and Productivity: The Spider Mower's efficiency and ability to handle a variety of terrain types can increase productivity, allowing for faster and more effective maintenance of large areas.
Overall, the Spider Mower is a valuable tool for organizations and municipalities that need to maintain steep and challenging terrain. Its remote control capabilities, versatility, and safety features make it a practical choice for maintaining areas that would be difficult or dangerous to manage with traditional methods.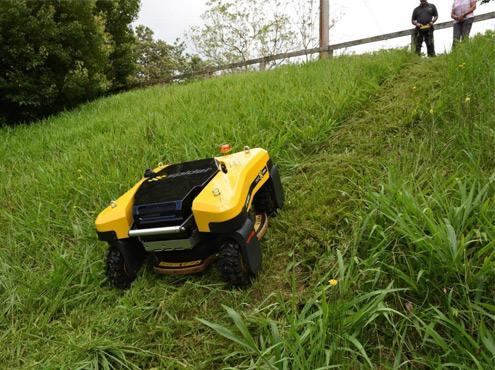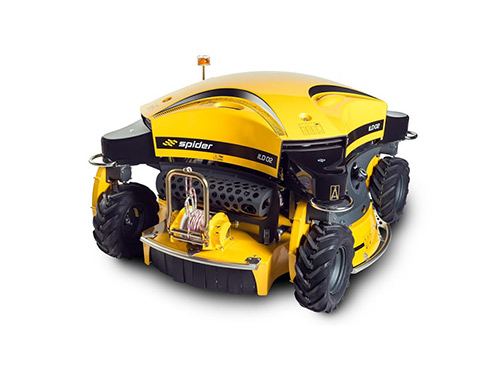 Other Services you may like